BlueStone Restaurant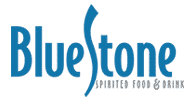 11 West Aylesbury Road
•
Timonium,
MD
21093
Bluestone is a casual upscale restaurant featuring fresh fish & seafood. Bluestone also offers other meats such as Filets & Ribeyes. Desserts are baked fresh on-premise daily. Please call the restaurant directly for parties of 7 or larger.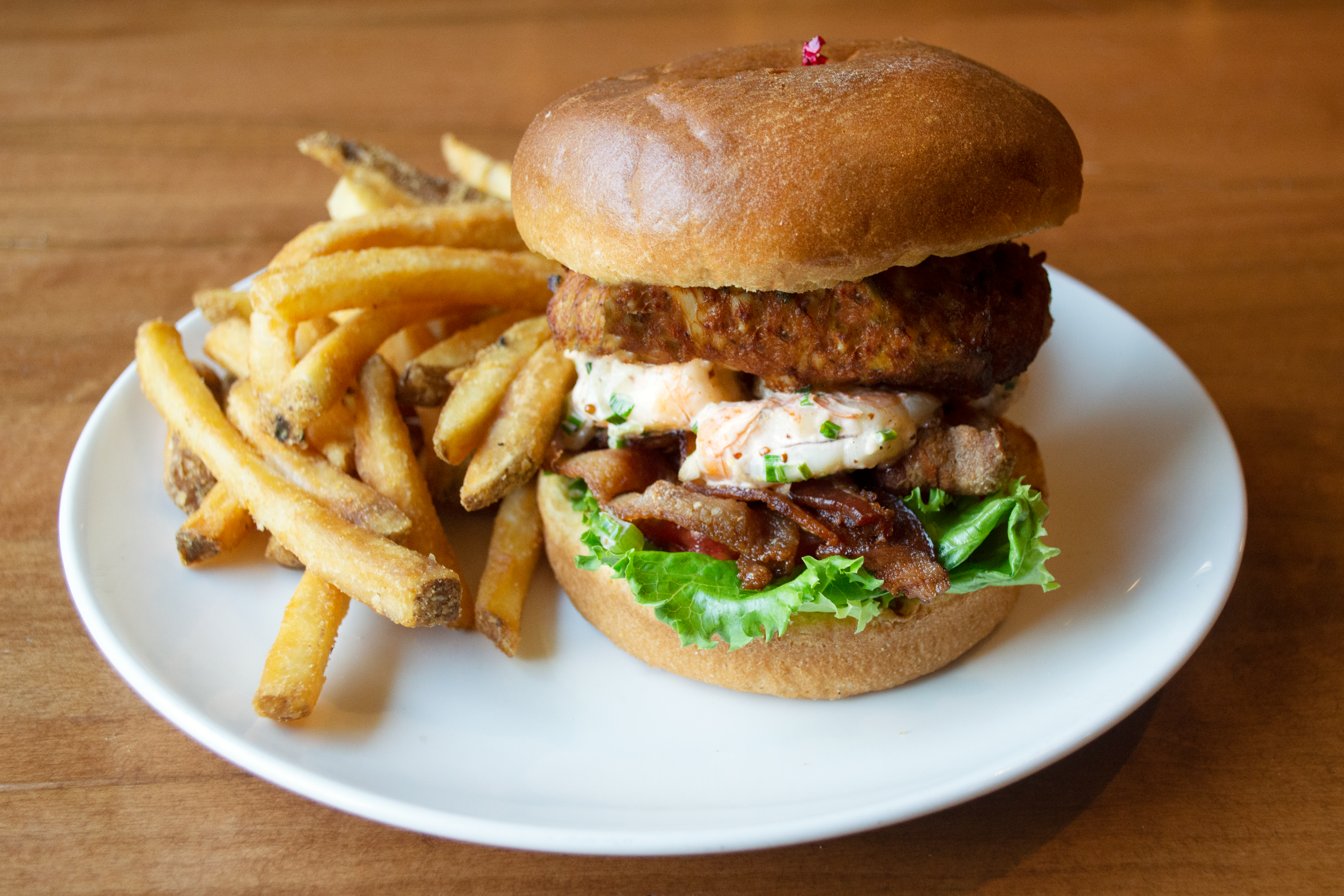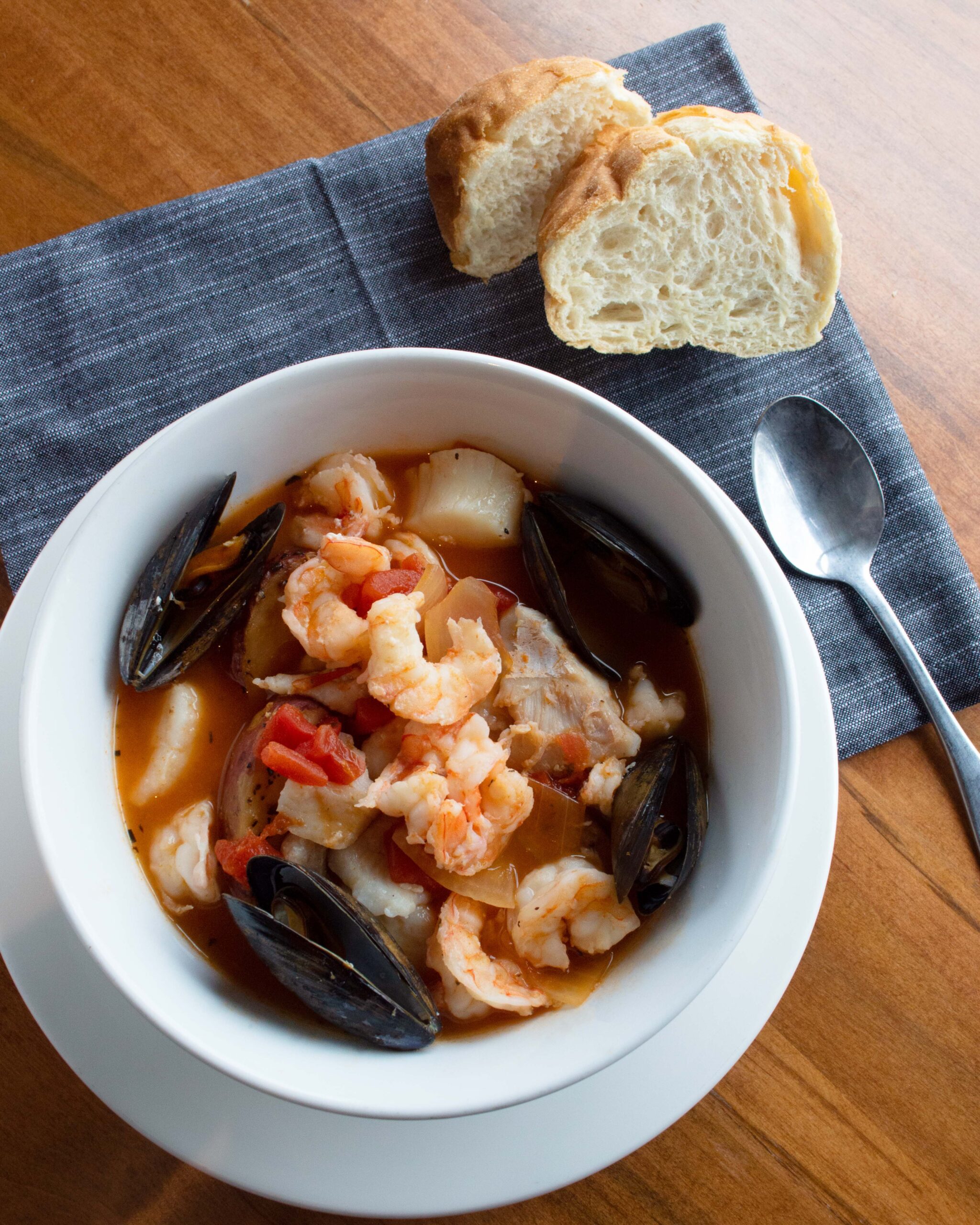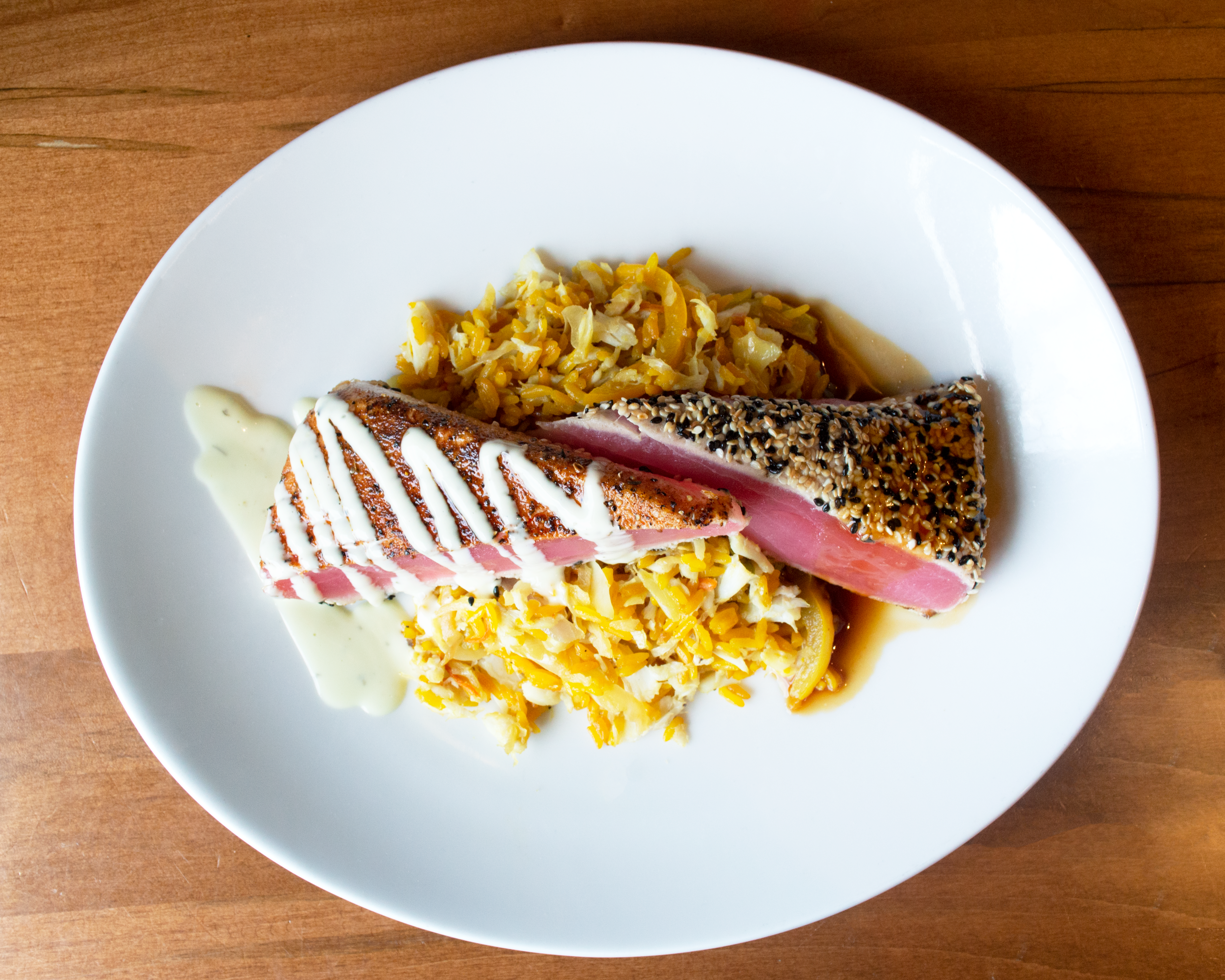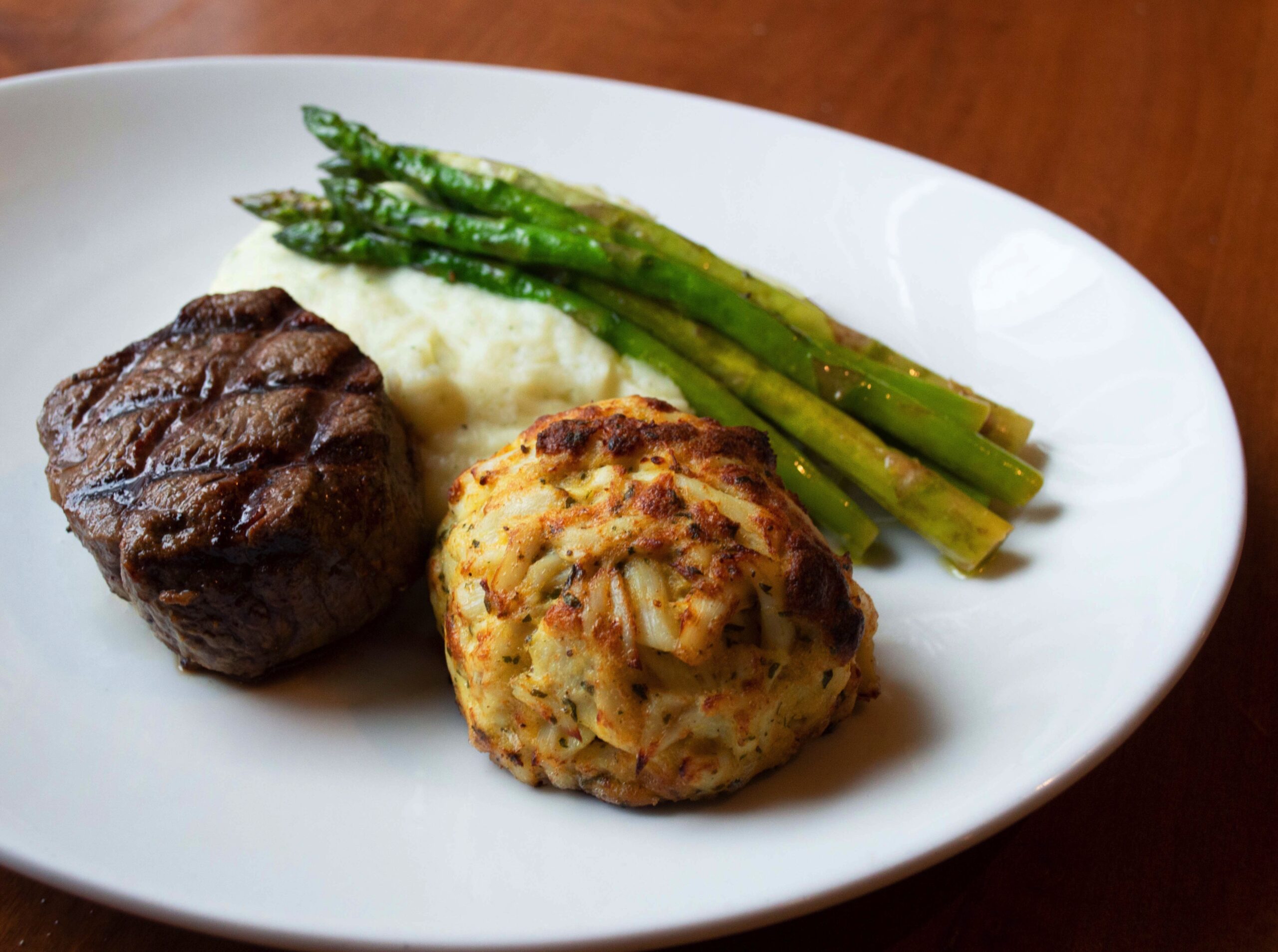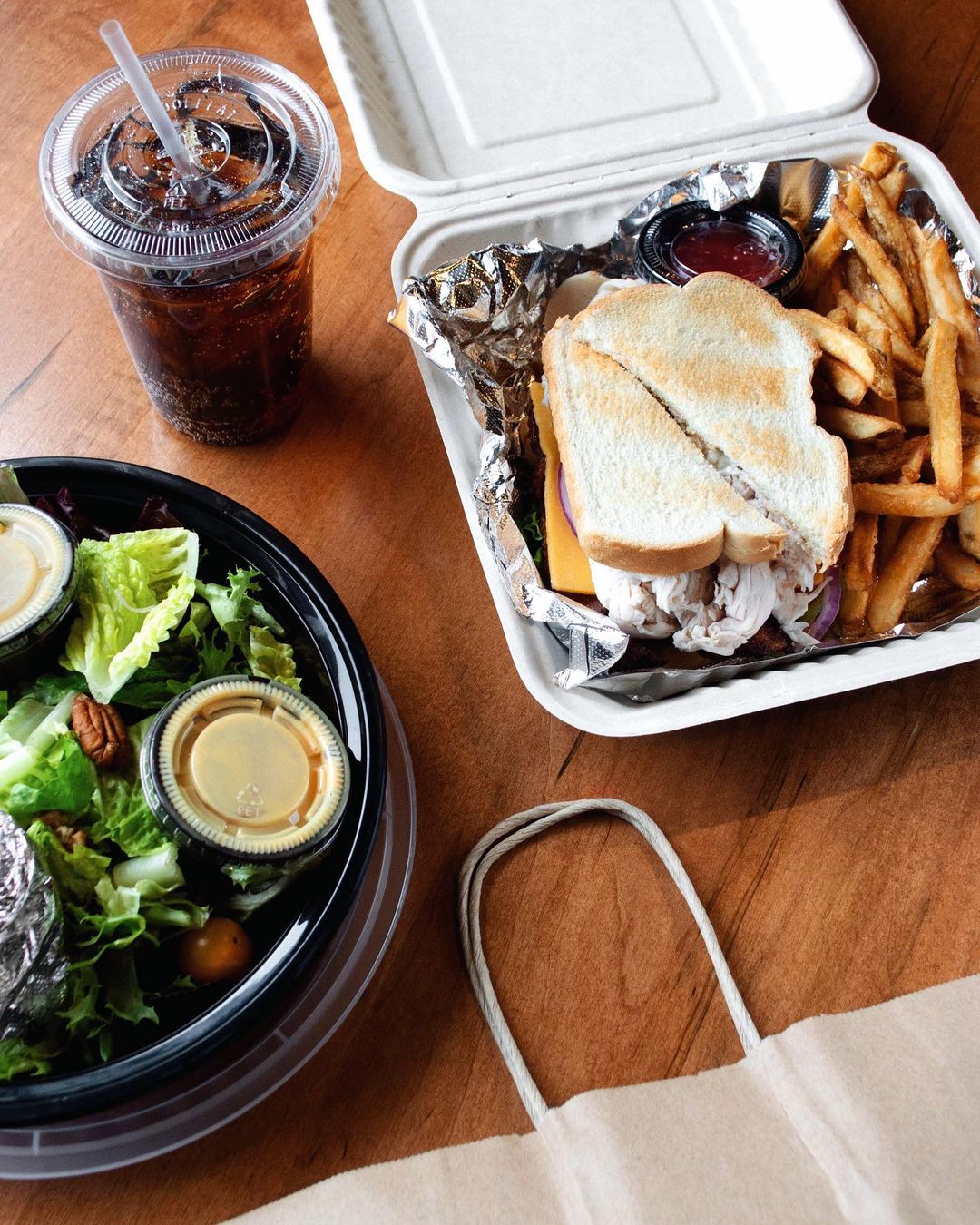 BlueStone Restaurant
Menu(s)
SMALL PLATES
+ Shareables
BBQ Chicken Flatbread
white cheddar, mozzarella, bacon, red onion, bell peppers 16
Caprese Flatbread
red tomatoes, Parmesan, mozzarella, basil pesto, onion 14
Buffalo Chicken Rangoons
crispy stuffed wontons,bleu-ranch and tangy, Thai dipping sauces 10
Drunken Mussels
1 pound P.E.I. mussels, white wine, butter, parsley, Italian bread 12
Thai Calamari
fresh cut, ash fried, a mist of sesame and, Thai style dipping sauce 15
Fried Green Tomatoes
jumbo lump crab meat, shallots, chives, garlic, lemon beurre blanc 18
Shishi Cauliflower
dusted and fried in rice flour with sweet shishi sauce 9
Seared Rare Ahi Tuna
Cajun seasoned, cusabi, pickled ginger, cucumber salad 12
Soup + Salads
Maryland Crab Soup
eight vegetables, house spices (a little heat) 8
Cream of Crab Soup
a touch of sherry 9
Soup Du Jour
please ask your server for details mkt.
The BlueStone Salad
warm brown sugar bacon, romaine and baby greens, pecans, grape tomatoes, honey mustard dressing 10/13
Arugula & Goat Cheese
fried goat cheese medallions, toasted pine nuts, strawberries, pesto vinaigrette, balsamic glaze 10
Roasted Beet Salad
mixed greens, marinated red beets, fresh goat cheese, toasted hazelnuts, red beet citrus vinaigrette, balsamic glaze 10
Caesar Salad
romaine, house dressing, croutons, Parmesan cheese 8/10
2 Courses – $42
Fresh Maine Lobster Roll
tail, claw and knuckle meat stued into toasted Stone Mill roll, lobster cream dipping sauce 38
2 Courses – $30
Crab Cake Sandwich
potato roll or crackers, cocktail or tartar 26
Seafood Club
5 oz. fried crab cake, shrimp salad, bacon, lettuce, tomato, brioche 29
Steak Salad
grilled tenderloin medallions, mesclun greens, tomatoes, cucumbers, Danish blue cheese, Tabasco onions, brandy-horseradish vinaigrette 25
Branzino
lemon pesto marinated, pan seared skin-on, cous cous salad, spinach, arugula, red grapes, bell peppers, red onion, white balsamic vinaigrette 27
Tuna Two Ways
sesame crusted and ginger glaze, blackened with cucumber-wasabi, served with vegetable fried rice 24
2 Courses – $24
Chicken & Avocado Salad
chopped romaine, avocado, tomatoes, BlueStone bacon, blue cheese, lemon-Dijon vinaigrette 22
'Firecracker' Salmon
a little kick from teriyaki and soy glaze, grilled, served with vegetable fried rice 21
2 Courses – $22
Italian Chopped Salad
cured peppered ham, salami, pepperoni, sharp provolone, olives, pepperoncini, tomatoes, onion, romaine, creamy Italian dressing 19
Shrimp Salad Wrap
house sauce, lettuce, tomato, flour tortilla 18
The Crisfield Stew
shrimp, fish, mussels, potatoes, zesty tomato and vegetable broth, Italian bread 19
Turkey Monte Cristo
brioche, warm sliced house turkey, fontina cheese, red onion, cranberry coulis 18
2 Courses – $19
Lamb Burger
Australian lamb, sweet onion marmalade, Swiss, arugula, toasted brioche 16
Shrimp Tacos
fried shrimp, salsa, cilantro purée, mangomole, feta 16
Chicken Francaise
egg dipped pan sautéed chicken breast, white wine, lemon juice, asparagus and rice 16
The Cubano
grilled mojo pork belly, peppered ham, Swiss cheese, dill pickles, chipotle dijonese, toasted Italian bread 16
Sweet Heat Chicken Sandwich
two fried breasts, tangy-sweet sauce with a lil' kick, lettuce,tomato, crispy onions, toasted brioche 16
Curry Chicken Salad
light curry dressed chicken breast, celery with dried cranberries, onion, mayo, lettuce and tomato on toasted ancient grain bread 14
Black Angus Burger
half pound on grilled brioche 15 bacon or cheese add $1
Small Plates
BBQ Chicken Flatbread
white cheddar, mozzarella, bacon, red onion, bell peppers 16
Caprese Flatbread
red tomatoes, Parmesan, mozzarella, basil pesto, onion 14
Buffalo Chicken Rangoons
crispy stuffed wontons, bleu-ranch and tangy, Thai dipping sauces 11
Drunken Mussels
1 pound P.E.I. mussels, white wine, butter, parsley, Italian bread 13
Thai Calamari
fresh cut, ash fried, a mist of sesame and, Thai style dipping sauce 16
Fried Green Tomatoes
jumbo lump crab meat, shallots, chives, garlic, lemon beurre blanc 19
Shishi Cauliflower
dusted and fried in rice flour with sweet shishi sauce 10
Seared Rare Ahi Tuna
Cajun seasoned, cusabi, pickled ginger, cucumber salad 13
Seafood Bake
crab, scallops, shrimp, three cheese blend, crispy pitas 15
House Soups & Greens
Maryland Crab
lump crab, house spices, a little heat 8
Cream of Crab
lump crab, dash of sherry 9
Roasted Beet Salad
mixed greens, marinated red beets, fresh goat cheese, toasted hazelnuts, red beet citrus vinaigrette, balsamic glaze 10
Traditional Caesar
romaine, shaved Parmesan, sourdough croutons 10
BlueStone Salad
warm brown sugar bacon, baby greens, pecans, tomatoes, honey mustard vinaigrette 10 / 13
Arugula & Goat Cheese
fried goat cheese medallions, toasted pine nuts, strawberries, pesto vinaigrette, balsamic glaze 10
ENTREES – 3 Courses – $67
14 oz Creekstone Ribeye
14 ounce center cut Black Angus, house rub, lemon scented asparagus, buttermilk-chive mashed potatoes 59
3 Courses – $62
Filet Mignon
eight ounce center cut, braised mixed mushrooms, lemon scented asparagus 52
3 Courses – $52
Crab Cakes
twin cakes with roasted potatoes, Vietnamese Brussels sprouts 48
Ocean and Gulf
crab cake, scallop, shrimp, roasted reds, Vietnamese Brussels sprouts, honey-garlic beurre blanc 43
3 Courses – $45
Fresh Maine Lobster Roll
tail, claw and knuckle meat stuffed into Stone Mill toasted roll, lobster cream dipping sauce 38
Hanger Steak Frites
Creekstone Farms, 8 oz sliced, red wine tomato coulis, chimichurri, truffle Parmesan fries, Chef recommends med-rare 39
3 Courses – $39
Chesapeake Rockfish
pan seared, topped with Gulf shrimp, andouille creole sauce, cauliflower purée 29
Seafood Club
fried crab cake, shrimp salad, blt, brioche 29
Rocky Mountain Lamb
volcano lamb shank, raised in Colorado, slow braised in marsala wine, butternut squash purée, anise demi glace 34
Stuffed Flounder
baked, stued with jumbo lump crab, topped with lemon buerre blanc, roasted potatoes, asparagus 32
Single Crab Cake
5 oz. crab cake with roasted potatoes, Vietnamese Brussels sprouts 29
Crisfield Stew
loaded with seafood, potatoes, zesty tomato and vegetable broth, Italian bread 28
Beef Short Rib
slow braised, beef demi-glace, onions, mushrooms, buttermilk mashed potatoes 29
3 Courses – $32
Branzino
lemon pesto marinated, pan seared skin-on, cous cous salad, spinach, arugula, red grapes, bell peppers, red onion, white balsamic vinaigrette 27
Two Way Tuna
half sesame crusted with ginger glaze, half blackened w/ cucumber wasabi, served with crab fried rice 27
Pork Chop Porterhouse
14 oz. T-bone pork chop, mango chutney, lemon scented asparagus, roasted potatoes, Chef recommends medium 26
Pasta Bolognese
penne pasta, beef bolognese sauce, Parmesan cheese 23
'Firecracker' Salmon
farmed cold water salmon, spicy sauce, saffron rice and Vietnamese Brussels sprouts 24
Chicken Francaise
egg dipped, pan sautéed chicken breasts, white wine, lemon juice, asparagus and roasted potatoes 24
Steak Salad
blue cheese, crispy Tabasco onions, tomatoes, cucumbers, brandy-horseradish vinaigrette 25
Selected Desserts
Heath Bar Chocolate Mousse 8