Our Partners
Presenting Sponsor

The Great OLD BAY Crab Hunt
Just in time for summer, the seasonal staple for all things crab, dips, cocktails, and more, hopes to get Marylanders outside, playing the game and visiting Baltimore icons, regional restaurants, and more. The goal is to drive fans, in a safe way, to places that would benefit from the extra foot traffic after a difficult year. With each solved clue, participants are entered for a chance to win unique prizes weekly, ranging from fun to flavorful. A grand prize winner will be awarded their very own OLD BAY Electric Scooter and Helmet, announced after "The Great OLD BAY Crab Hunt" concludes in July.
About OLD BAY:
For more than 75 years, this distinctive blend of 18 herbs and spices has been a time-honored taste. Just as the recipe hasn't changed, neither has the iconic yellow and blue can graphics. Once only enjoyed by a lucky few along the Chesapeake Bay, OLD BAY® Seasoning has gained fans all across the country. Best known as THE seasoning for shrimp, salmon, crab and other seafood dishes, these days, OLD BAY is used to flavor hamburgers, chicken, pizza, pasta, vegetable dishes and more. For information and recipes, visit www.oldbay.com and www.facebook.com/oldbay.
OLD BAY is one of McCormick & Company's (MKC) brands. As a global leader in flavor, McCormick has built a portfolio of leading flavor brands that enhance people's enjoyment of food all around the world. Every day, no matter where or what you eat or drink, you can enjoy food flavored by McCormick. Founded in 1889, McCormick envisions A World United by Flavor where healthy, sustainable, and delicious go hand in hand. To learn more, visit www.mccormickcorporation.com.
Community Partner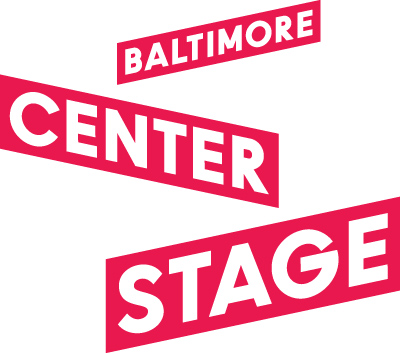 Baltimore Center Stage 
A Play for the Living in a Time of Extinction
Baltimore's own Miranda Rose Hall returns to BCS with this darkly comic world premiere play. The Zero Omissions Theater Company desperately wants the audiences of their climate change play to WAKE UP! But when things don't go as planned, it's up to their stage manager/light board operator/dramaturg Naomi to find a new way of telling their story. In this communal experience like no other, the play becomes an awakening about how to be human in an era of man-made extinction.
About Center Stage:
Founded in 1963 and designated the State Theater of Maryland in 1978, Baltimore Center Stage provides the highest quality theater and programming for all members of our communities, including youth and families, under the leadership of Artistic Director Stephanie Ybarra. Baltimore Center Stage ignites conversations and imaginations by producing an eclectic season of professional productions across two mainstages and an intimate 99-seat theater, through engaging community programs, and with inspiring education programs. Everything we do at Center Stage is led by our core values—chief among them being Access For All. Our mission is heavily rooted in providing active and open access for everyone, regardless of any and all barriers, to our Mainstage performances, education initiatives, and community programming.